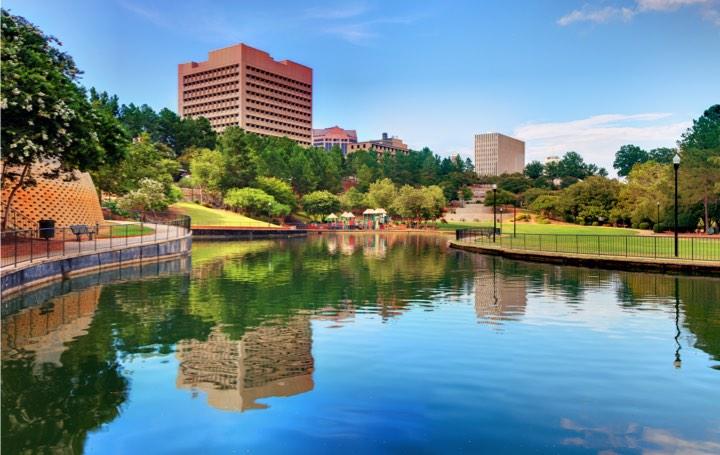 Are you ready to purchase your first or next home in South Carolina? Aside from choosing the right home, selecting the right Mortgage Banker is probably one of the most important decisions you will make in the home purchase process.
An experienced real estate professional makes a great guide when it comes to choosing the right location, home, and focusing on the details. Similarly, the right Mortgage Banker is an invaluable guide for the mortgage application and closing process.  
While it is a very exciting time, stress can creep in when the mortgage process doesn't go well. The right Mortgage Banker can make the process move more smoothly, even helping you reach closing as quickly as possible. As with all big decisions, understanding a little bit more about what to look for in a good Mortgage Banker will help you make the right decision and sleep better at night. 
Shop Around For The Right Lender
Mortgage Bankers come in different shapes and sizes. Homebuyers have a plethora of options to choose from, which means that you can discern the lender with the right expertise, reliability, efficiency, and financing options for you. If you are a first-time homebuyer, for example, working with an experienced Mortgage Banker can make you feel more comfortable with a new process. They can also draw on their experience to shepherd you through common pitfalls. 
Other lenders or mortgage bankers may specialize in different types of loans, such as FHA, VA, or other types of loans. They're familiar with all of the paperwork and able to get you gathering the right information to meet the requirements of each unique loan. 
The internet makes shopping around for rates just a little easier, too. Don't be afraid to compare providers and ask questions about fees. An appetizing rate might be offset by hefty fees, or vice versa.  
Just don't make the mistake of focusing only on a single number. Shopping lenders means looking at the rates, fees, and service. 
Create A Lender Persona For What You Want Or Need
It may take a little brainstorming on this one, but create a list of the traits and characteristics of your Mortgage Banker. Knowing the details about the types of lenders can help. There are different types of lenders, and they all offer different pros and cons in the process. 
Mortgage Bankers work for banks or other financial companies that lend money to a borrower to purchase their home. These lenders will set mortgage rates, terms, conditions, repayment schedule and fees. Lenders take care of things in-house, which means decisions are made locally if the bank is a community bank like First Palmetto Bank. You can speak with a Mortgage Banker who will be your point of contact for the entire process, and they will answer your questions along the way. 
Mortgage Brokers are independent, licensed professionals that serve as a third party between lenders and borrowers. Mortgage Brokers are paid on commission by either the borrower or the lender. Brokers evaluate lenders and other loan programs that are customized to fit your needs. They have relationships with different lenders to find competitive rates. Mortgage Brokers do not fund loans, and they do not set loan origination fees or interest rates. 
Retail Lenders, also sometimes called Direct Lenders, sell their own mortgage products. These lenders are typically larger companies that advertise their products with catchy names and advertise nationally. 
As you can see from this quick list, these options all focus on certain aspects of the mortgage experience. For instance, a larger national-presence lender might provide a quick experience, but at the cost of dealing with a dedicated Mortgage Banker who provides a personal touch to your questions.  
Consider Working With A Local Mortgage Banker
Working with a local Mortgage Banker will give you someone who you can pick up the phone, call, and get an answer. Local Mortgage Bankers provide: 
A personalized experience. Local lenders work face-to-face with their clients and can be more hands-on than a larger entity who relies more heavily on algorithms and call centers. They maintain close relationships with other departments and team members in the mortgage loan process. 
Expert local knowledge. Mortgage Bankers who live locally and work locally know the risks and quirks about their areas. Each mortgage is a unique set of circumstances, and it makes sense that local knowledge and expertise can give you a leg up on the process. 
Reliability and timeliness. Lending decisions made locally take local considerations into account. This translates to decisions that move the process along. Greater responsivity means that these local Mortgage Bankers can adjust more quickly and often possess the knowledge to guide homebuyers to provide the proper information the first time.
A local presence like First Palmetto Bank has in South Carolina means that the mortgage process is more convenient for customers. We've helped folks into their homes for several generations in South Carolina, going all the way back to 1904. Contact a Mortgage Banker at First Palmetto Bank today to look at the range of mortgage products available to you. 
Category: Mortgages
« Back to Financial Resources