Online Banking FAQs
What is Online Banking? What can I do with Online Banking?

Online Banking is a tool that enables you to use a personal smart device or computer with an internet connection to conduct basic banking functions online. These functions include viewing your accounts' balances, viewing your transaction history, transferring money between your bank accounts, downloading your account history, reviewing eStatements, viewing your current stop payments, using our CheckFree Bill Pay to pay your bills online, and organizing your transaction history by category.

How much does it cost to use Online Banking?

Our Personal Online Banking is a free service available to all of our customers with accounts.

What is the availability of Online Banking?

Online Banking with First Palmetto Bank is available 24x7 for your convenience.

What accounts am I able to access through Online Banking?

You can access your checking, savings, certificate of deposit (CD), individual retirement, and loan accounts from the Online Banking service. Our Online Banking product is intended to give you as much access, security, and versatility as possible.

How far back can I view my transactions?

Online Banking will automatically show the current month's transactions and information. However, the previous years' worth of eStatements are archived so you may view all transactions for the past year via this means.

Can I use filters to arrange how I view my account transactions?

Transactions can be filtered by date or amount (including a range). Additionally, you may manually categorize your transactions and view them by category, check number or use conditional searches to locate desired transactions.

Can I download my transactions for use with personal or business financial software?

Yes, for both Personal and Business Online Banking, downloadable formats are available for Quicken™/QuickBooks™ (.qbo), Microsoft Money (.ofx), or as a comma-delimited text file (.csv). Additionally, Business Online Banking supports the use of QuickBooks™ Web Connect which makes downloading your transactions to QuickBooks smoother.

How long does an Online Banking session last? Can I be logged out after a certain period of time has passed?

The timeout for inactivity for each account is 15 minutes. This is to reduce the chances of you inadvertently leaving a window up for prying eyes to view.

What is required to view Online Banking?

Firstly, you will need a computer or smart device with an internet connection. You will need the latest version of one of the following browsers: Microsoft Edge, Mozilla Firefox, Google Chrome, or Safari.

How do I access Online Banking for the first time?

Please follow the prompt/link labeled "Sign Up." You will need information specific to the account in order to setup Online Banking.

Help! I'm locked out of Online Banking or I've forgotten my password!

Click the "Login Help" link located on the Online Banking login screen if you have forgotten your password. If you are locked out, please give your local First Palmetto office a call or call us at 1.800.922.7411 during business hours for help.

Is Online Banking secure?

Online Banking requires a secure (https) connection to login. For our Personal Online Banking customers, security questions and a changing password requirement provide additional levels of security. Keep in mind with security questions that information can sometimes be viewed from social media accounts, so we advise all of customers to come up with custom or unique answers to each question that are not viewable elsewhere.

Our Business (Commercial) Online Banking customers will be issued a two-factor authentication device that provides an added level of security. Please contact your local office regarding two factor authentication if you have further questions.
Bill Pay FAQs
How much does Bill Pay cost?

For Personal Banking accounts, CheckFree Bill Pay is available at no additional cost. For our Business Banking accounts, please contact your local office for details.

Is it possible to schedule recurring bill payments?

Yes, your schedule can include weekly, semi-monthly, and monthly recurring payments. The final payment of a recurring payment scheme is designated by a "Final Payment Date."

How do I enroll in Bill Pay?

Login to First Palmetto Bank Online Banking and click the "Bill Payment" link to begin the enrollment process.

When I add a new bill payment merchant, how quickly will the change update?

When you update the information for the bill payment account, the changes are implemented almost instantly.

Can I use Bill Pay with all of my accounts?

Only checking accounts can be used for bill payment purposes.

Who can be paid using the Bill Pay system?

Anyone in the 50 United States and territories who can accept a check can be paid using the bill payment system. You can pay practically anyone - charge accounts, utilities, auto loans, professionals, even a lawn service or a relative. However, tax payments (such as federal, state and local) and court directed payments (such as alimony and child support) should not be paid through our online bill payment system. Read the Terms and Conditions of the Bill Payment Service under the caption - Exception Payments.

Is there a limit to the number of Bill Payment accounts I can setup?

Yes, you are limited to one CheckFree Bill Pay account.

Can I pay my bills on the weekend?

Yes, First Palmetto Bill Pay prefills the payment date with the earliest possible day.

If I schedule multiple bill payments for a single day, how will my account be debited - as a lump sum or separately?

Each bill payment is debited separately.

When is the money for the payment withdrawn from my account?

If the payment is sent electronically, the funds for the payment are withdrawn from your account on the due date. Otherwise, the funds are withdrawn when the check is presented to First Palmetto Bank. Keep in mind, however, that you should always have funds available to cover the payment on the scheduled payment date.

Are all debits and credits sent out at the same time?

Yes, they are all sent out at the same time.

How do I place a "stop payment" on Bill Pay?

A payment may be edited or deleted any time before the "process date." Payments that have been remitted electronically cannot be stopped.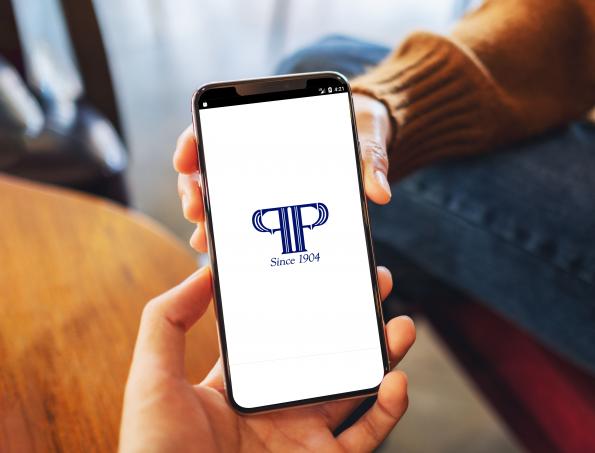 Mobile App
Banking on your phone? Our convenient mobile app makes it easy to check your account balance, transfer funds, and more.