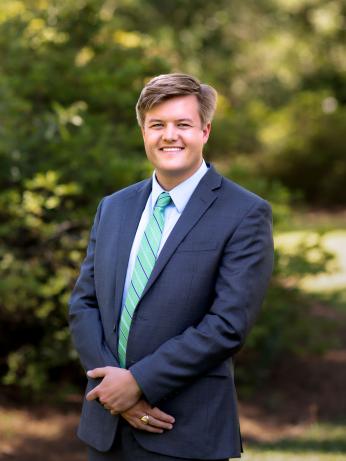 John graduated from Wofford College in 2021 with a double major in accounting and finance. He returned to the Midlands to join First Palmetto Bank as a consumer and commercial lender.
John grew up in Camden and is proud to serve customers in his home community and surrounding areas. South Carolina is experiencing growth in many aspects and John has a genuine ambition to help individuals or businesses facilitate this development!
Outside of work John enjoys exploring the outdoors, hunting, and golfing with friends.
Get In Touch
Contact Me:Connect with Me
Phone Number:
Position:Private Banker
NMLS#:2330773
Location:Midlands
Download my vCardvCard