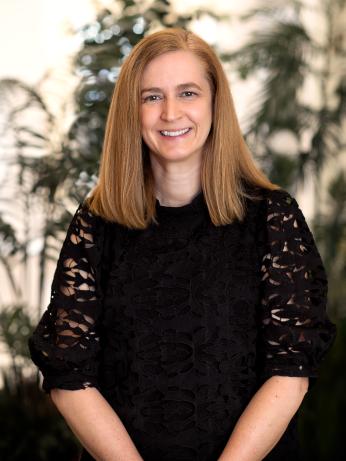 Originally from Greenville, SC, Mary Ellen attended the University of South Carolina and graduated with a Bachelor of Science degree in Accounting.
After graduation, she earned her Certified Public Accountant license while working for 19 years with an accounting firm specializing in tax return preparation and audits of financial institutions, nonprofit organizations, and governmental entities.
The experience she gained in the public accounting field has been very valuable in her current role as Chief Credit Officer, which she took in when joining First Palmetto in 2018.
Mary Ellen is a member of the American Institute of Certified Public Accountants and on the Board of Directors for local nonprofit groups, including the Arts Center of Kershaw County, MUSC KershawHealth, and Lyttleton Street United Methodist Church. She and her husband Hank have three children that they have raised in Camden, SC. She spends her free time cheering on her children in various sports and entertaining friends and family at the lake. 
Get In Touch
Contact Me:Connect with Me
Phone Number:
Position:Chief Credit Officer
Location:Midlands
Download my vCardvCard